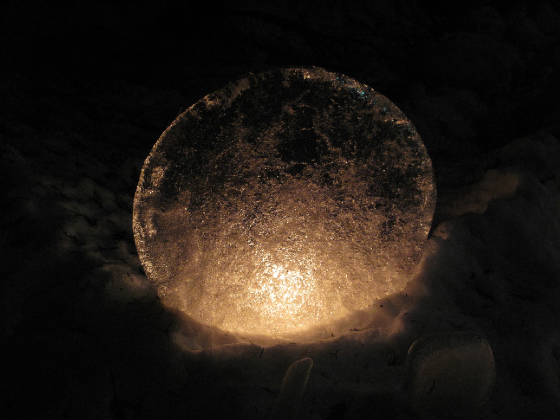 This Glistenaria—actually the easiest of all to make—was created by freezing eight inches of water in a wash tub, then propping up the resulting large ice disk and putting a candle behind it. It was in the shade during the winter, and it lasted for weeks. Several neighbors said they especially liked the full moon effect.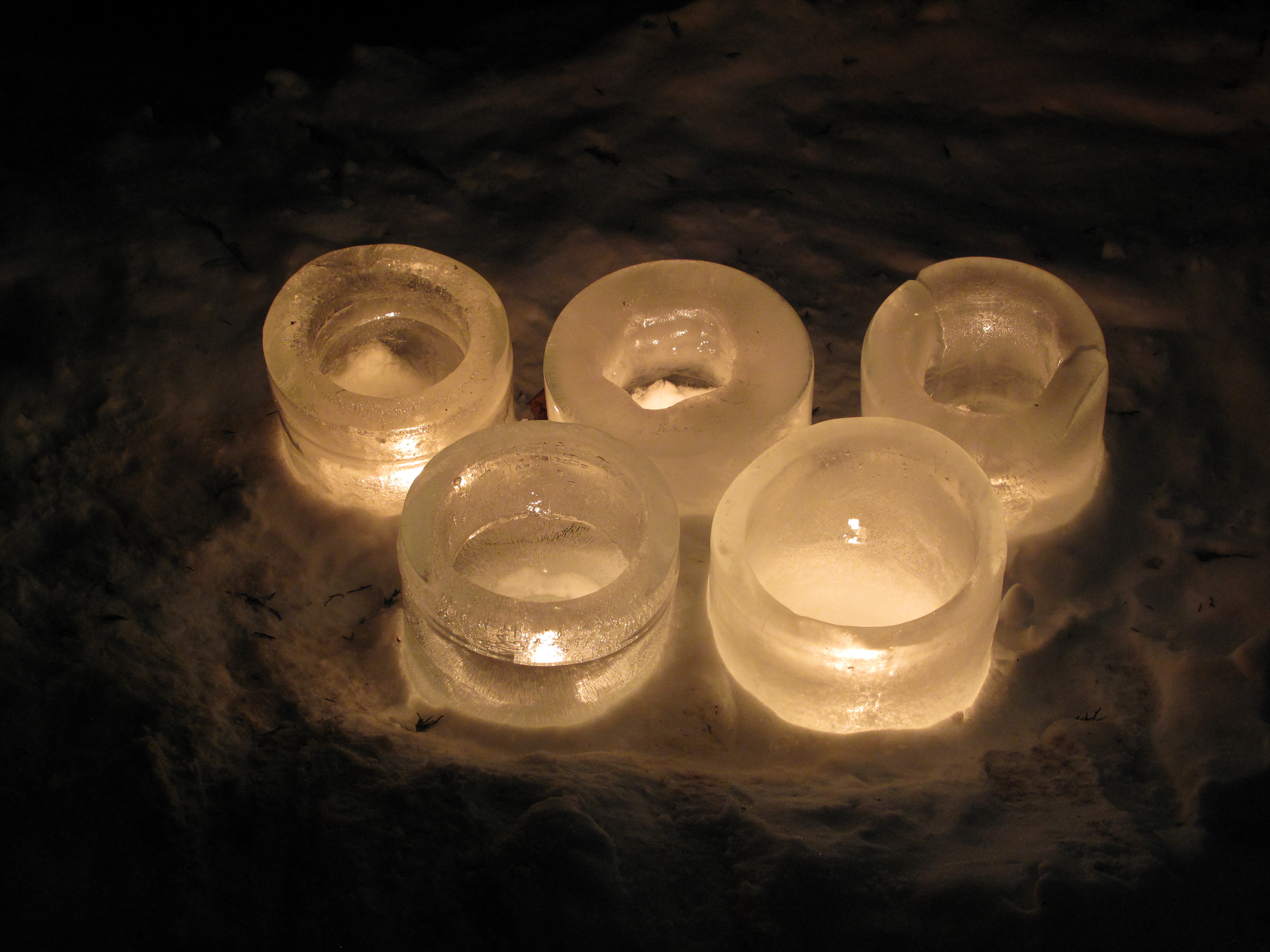 These Olympic rings are illuminated with candles. You can see how they looked when solar-illuminated in the section Warm Climate and Ultra Low Carbon Glistenarias.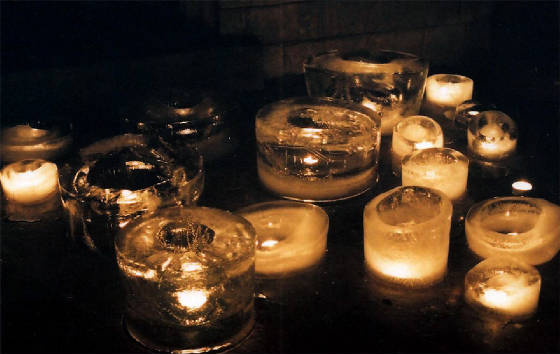 You can do Glistenarias even on a rainy night. Just put them on your porch.